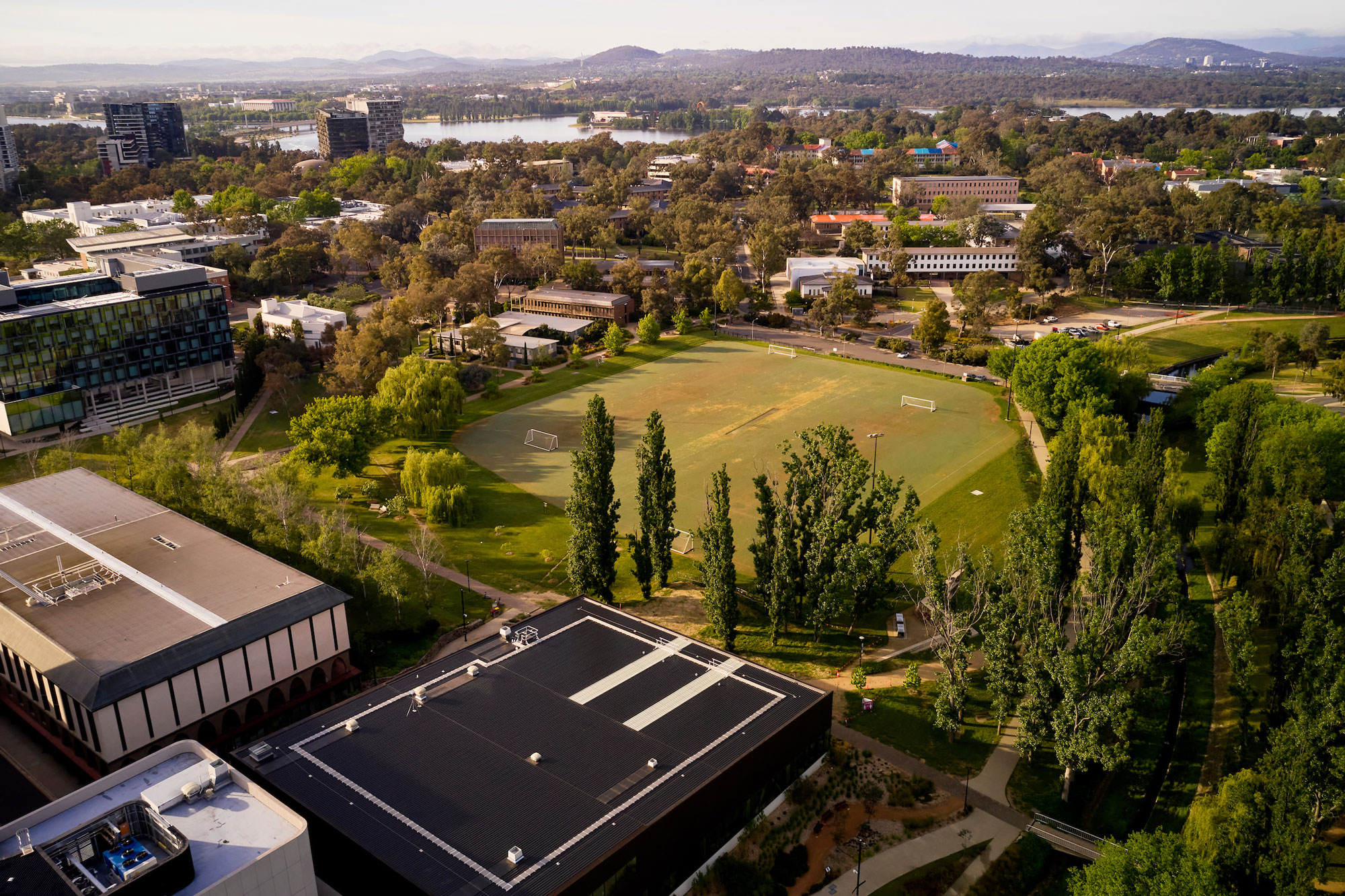 The roots of CPAS started to grow in the 1980s, when two ANU academics - physicist Dr Mike Gore (now Professor), the founder of Australia's National Science and Technology Centre, Questacon, and biologist Professor Chris Bryant, then ANU Dean of Science - started up a Graduate Certificate in Science Communication program.
They established it as a formal training program and recognised qualification for groups of postgraduate students who had been performing outreach science shows with Questacon since the early 1980s. That program has become the Master of Science Communication Outreach degree, still run by CPAS, which is the host program for the Shell Questacon Science Circus, still run by Questacon.
In 1996 the ANU employed Dr Sue Stocklmayer (now Professor) as a new science communication academic to work full time on developing the program and other science communication teaching and research ventures at the University. It was she who proposed the establishment of a Centre for the Public Awareness of Science. Professor Bryant was the first CPAS Director, but stepped aside in 1998, when Dr Stocklmayer took the reins. She remained the Director until 2015. In 2016, Professor Joan Leach assumed the role of CPAS Director.
The ibis was chosen as the CPAS mascot because it was the totem symbol of the Egyptian god Thoth, God of Science and Wisdom and Scribe of the Gods. The Ibis is also a ubiquitous travelling bird.
The opening ceremony for CPAS was performed by Professor Richard Dawkins, the first Charles Simonyi professor of the Public Understanding of Science at Oxford. After receiving an honorary degree (Hon D Litt) from the University he spent the rest of the afternoon at CPAS, in its old quarters of what is now the Peter Baume Buiding. There he cracked a ceremonial 'ibis egg' and mixed with members of the university. Photos of the event can be seen below.
Since its humble origins CPAS has become a world class science communication centre, growing in staff and student numbers, offering science communication education at all levels from undergraduate to PhD, building a comprehensive research program, and engaging in diverse science outreach and policy activities. CPAS staff regularly travel to numerous countries across the world, offering science communication education, training and support to science communicators, science centre staff and science teachers. In 2000 CPAS became an accredited Centre for the Australian National Commission for UNESCO. CPAS also boasts current partnerships with Questacon, Shell Australia, the National University of Singapore, the Government of Vietnam, the Australian Government's Inspiring Australiaprogram, the Science Communication Research and Education Network, and the Science Circus Africa initiative.
See more images of the CPAS opening, the workshop, and Alan Alda's talk at the ANU Llewellyn Hall.